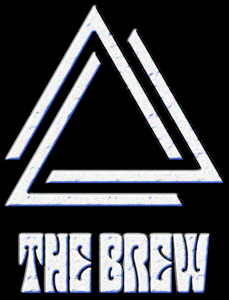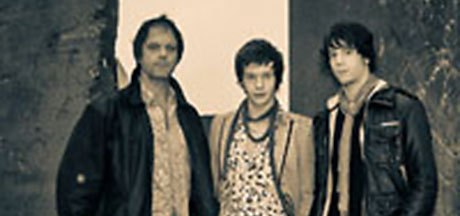 The third band of the evening, The Brew, comes from Grimsby in the county of Humberside in the UK. The two-generation-band, with Tim Smith on bass and vocals, his son Kurtis Smith on drums, and Jason Barwick on guitar and vocals are widely acclaimed as the best rock / blues rock band to come out of the UK in recent years. They have played most of the rock, blues and rhythm 'n' blues festivals in the UK and on the continent, and leave a stunned and enthusiastic audience at every gig they play.
The magazine "It's Only Rock 'n' Roll" elected The Brew "Best Band" already in 2006/07. They also feature regularly on MySpace's "Top Ten Artists" list. Hundreds of live gigs from Poland to Spain, and a lucky break at the prestigious TV show Rockpalast last summer have gained them a solid and steadily growing fan base all over Europe. The secret of their success is the powerful, energetic live performances of original music influenced by the blues rock of the early 70's, enhanced by a modern touch.
Jason Barwick, 21, is among the "Top Ten Guitarists" in the UK. His style is artistically mature and technically impeccable, delivered with dynamic drive. Obvious influences are Jimi Hendrix, Jimmy Page and Stevie Ray Vaughan.
The one year older drummer, Kurtis Smith, is considered the legitimate successor of legends such as John Bonham (Led Zeppelin) and Keith Moon (The Who). Raw power, superb technique, clever showmanship.
Tim Smith completes the sound with his virtuoso bass play.
"A Million Dead Stars" (2009) is their fourth album, introducing Jason as lead singer. The tour following the release has kept them on the road throughout Europe for most of 2010.
The Brew is said to be "the bright future of British music", a claim easy to subscribe to after one of their gigs!