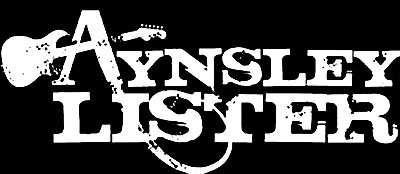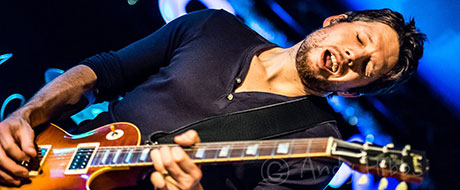 Aynsley Lister was born on November 14th, 1976 in Leicester and is a British blues-rock guitarist, singer and songwriter.
He picked up the guitar when eight years old and first performed with a band at the age of thirteen. At 18, he founded his own band and published two albums with Tasty Records in 1996 and '97, at which point the German company Ruf Records became aware of him. Aynsley remained with them until 2008 and released seven albums and two DVDs during this period.
Aynsley's music is based on the blues, with his guitar reminiscent of the young Eric Clapton, but his original songs also include contemporary influences with harder rhythms.
In 2006 he participated in the annual "Blues Caravan" project of Ruf Records. Touring with him were Erja Lyytinen of Finland and Aynsley's compatriot Ian Parker. The tour culminated in the album and the DVD "Pilgrimage".
Aynsley was the only Briton in the 2007 Classic Rock's Top Ten compilation of the best contemporary blues artists. Among the chosen few in that year were Jonny Lang, Kenny Wayne Shepherd, Joe Bonamassa and others.
In August 2014 Aynsley won the "British Blues Awards" in the categories "Best Songwriter" and "Best Song" and placed second in the categories "Best Guitarist", "Best Singer" and "Best Album".
At the 2015 British Blues Awards, Aynsley won "Best Guitar" (beating Alan Nimmo of King King) and placed second in "Best Male Vocals" (after Alan Nimmo).
Besides his work as an artist Aynsley is also as a private guitar teacher active in Leicester, and he has written lessons for guitar magazines, and published instructional DVDs. In January 2013 Aynsley began his "Guitar Weekends" in London. The first event was sold out in less than a day. It is now arranged annually and attracts guitarists from all over Europe.