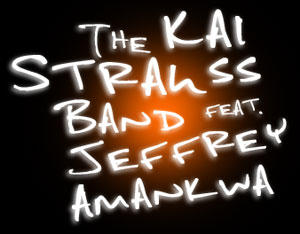 The Kai Strauss Band from Germany will set the 18th Osnabrücker Blueslawine rolling.
Kai Strauss was a founding member of the Bluescasters, who energetically supported the Texan singer and harpist Memo Gonzales for 15 years.
After five CDs and countless gigs all over Europe and around the US he decided to turn a new page in 2011. "It is time for something fresh, new influences and a chance to express all of my musical inspiration", he says, and his quartet impresses with "Soulfoul Roots Music & Greasy Blues".
Kai (guitar and vocals) is joined in the band by Wolfgang Roggenkamp from Berlin (organ), Alex Lex (drums) and the vocalist Jeffrey Amankwa from Wuppertal, who merges European and African cultures in his performance.
Frequent guest musicians include Jan Karow on keyboards and vocals, and Moritz Fuhrhop from Osnabrück on bass. The band's recent CD is called "A Good Day".