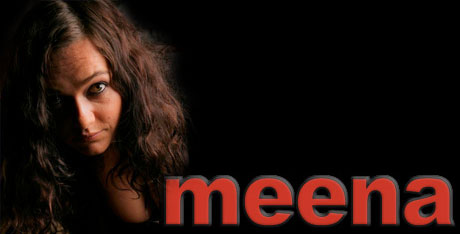 Meena Cryle was born 1977 in a small village in Upper Austria as Martina Kreill. She had a sheltered childhood in the mountains, and learned to sing at family music sessions and at Sunday church. She also learned to play several instruments.
The music cassettes of her elder brother got her hooked on the music of the late seventies. With fifteen she formed her first band with Chris Fillmore, who still plays the guitar in the present band.
After her studies Meena went to Mozambique to work in a women's shelter. Later she toured Europe and the United States, where she particularly enjoyed her stay in Chicago. Eventually she settled in Vienna and started a new band.
The German label boss Thomas Ruf, who has discovered and promoted many young talents, signed Meena and introduced her to the producer Jim Gaines in Memphis. Her debut album "Try Me" was recorded in his studio, with the support of local musicians, Chris Filmore and several artists from the Ruf lable.
In the spring of 2010 Meena joined Ruf's "Blues Caravan" and toured Europe together with Shakura S'Aida and Coco Montoya, gaining lots of new fans along the route.
Meena is a versatile and expressive singer with a varied repertoire of blues, soul, blues rock and rock 'n' roll in the tradition of Bessie Smith and Etta James, and influences from Janis Joplin and Tina Turner can easily be traced.
Her songs are honest, technically convincing, and laced with the magic of her voice.