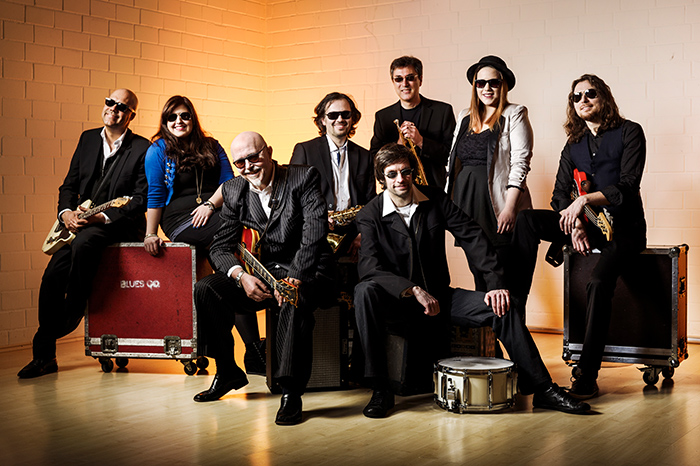 Blues Company feat. The Fabulous BC Horns and Soul Sistaz
This successful German blues band is on the road for more than 40 years: Blues Company from Osnabrueck. Few facts alone describe the band around leader "Tosho" Todorovic: Almost 4000 gigs in 14 countries have been played and more than 20 albums have been released. Very impressing is the band's celebration of the blues on stage. Tosho's guitar tone is liquid, his unique voice is giving the songs his own mark. The mystery of Blues Company's success is the continuety of the band's members. Guitarrist Mike Titré is working with Tosho since 1980. Drummer Florian Schaube is beating the skins since year 2000 and bass man Arnold Ogrodnik is on board since 2008. This line-up gets intense help from a horn section: The Fabulous BC Horns with Uwe Nolopp on trumpet and Volker Winck on saxophone. Not to forget the female back-up singers Maria Nicolaides and Seda Devran.
Up to now this well known blues band from Osnabrueck hadn't performed on any Blueslawine. The anniversary concert now is the opportunity to do so.
We will present the band big style: With horn section and background singers.
More Blues Company