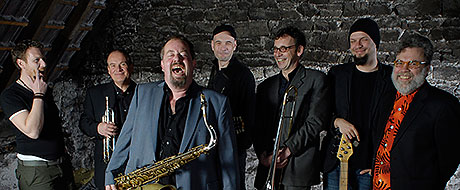 A highlight and an old friend at the Bluelawine as opener: The singer and sax player Tommy Schneller and his band will provide a brilliant start to our jubilee.
The band is known for a great mix of funky grooves, soul, blues and jazz. Tommy Schneller has won many awards. In 2012 he received the German Record Critics' Award for the album "Smiling for a reason" and in 2010 and 2012 the German Blues Award. The band has also qualified for the International Blues Challenge in Memphis, Tennessee.
The band is Jens Filser on guitar, Gregory Barret on keyboards, Gary Winters on trumpet, Dieter Kuhlmann on trombone and saxophone, Bernhard Weichinger on drums, and Maik Reishaus on bass.