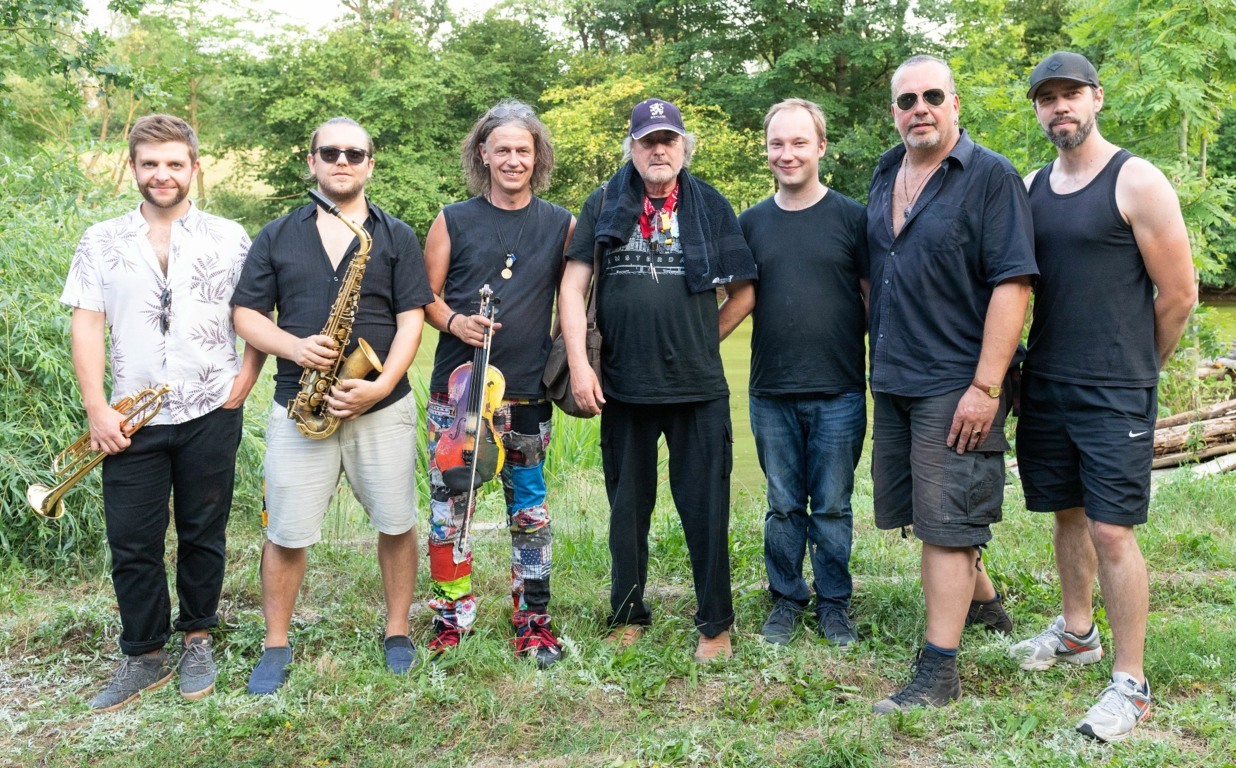 "50-Years-Woodstock-Anniversary-Tour"

Fifty years ago today the Woodstock Festival had been held and Miller Anderson is a living legend who performs there in 1969. He's still working with power and enjoys playing on stage.On the "50 Years Woodstock Anniversary Tour" he will present the original Woodstock programme. On August,
16th 1969 Anderson played in Woodstock as a co-founder, guitarrist and singer of the Keef Hartley Band. Nowadays he is playing with bassist Janni Schmidt, keyboardist and background singer Frank Tischer and drummer Tommy Fischer. One musician of the horn section is Lee Mayall on saxophone, nephew of the legendary British blueser John Mayall. Klaus Marquard is bringing in accents with his blues violine.
More Miller Anderson Band